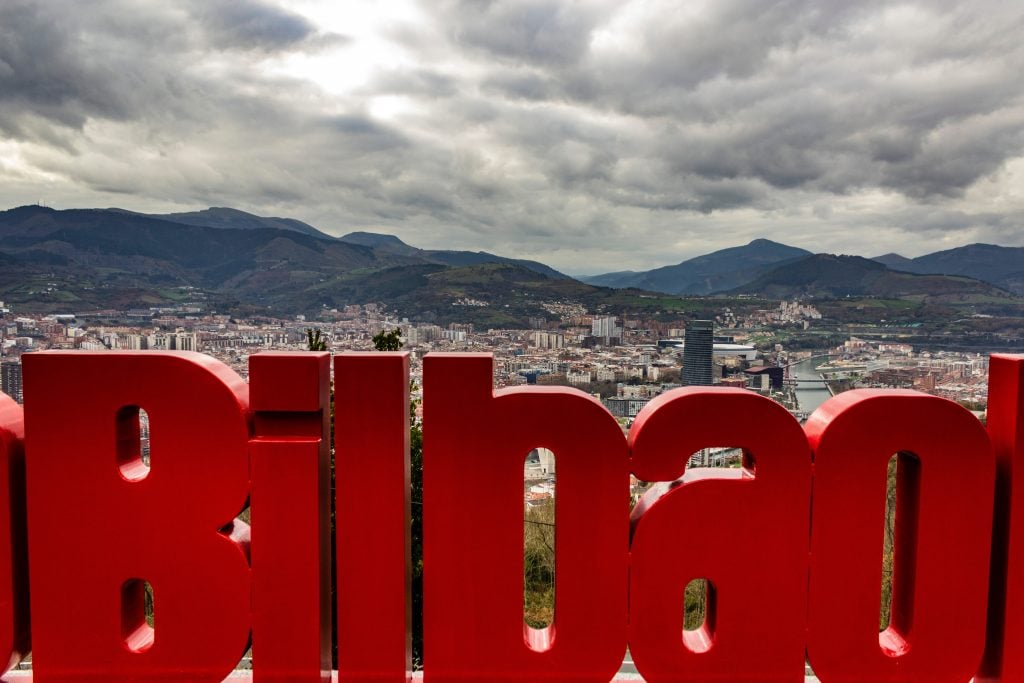 Wouldn't it be sad to start 2020 without travel inspiration? Yep, it definitely would. That's why we have listed our favorite Bilbao blogs for you to read in 2020. Get inspired, explore more and #justsayhihi to Bilbao!

Rebecca starts her blog with the question 'Is Bilbao worth visiting?' and, obviously, the answer is YES. Next, she describes everything you need to know for a perfect Bilbao trip. It's fun to read about how she personally experienced the city and why she fell in love with this beautiful city in the North of Spain.
---

If you're visiting Bilbao for the first time, Paula has written a blog that will suit you perfectly. As the titles already indicates, you will know everything you need to know about Bilbao after you've finished reading. Easy to read content together with stunning pictures. Good job, Paula!
---

This blog is the perfect startpoint when going on a city trip to Bilbao. Marieke has already visited 73 countries, so it's safe to say she's an experienced traveler. Her blog should function as your checklist during your trip.
---

Leyla's blog is all about food, food and FOOD! If you are foodie planning to visit Bilbao, you have to read this blog. She discusses wonderful places where they serve the best tapas and introduces wine fields that make your mouth water.
---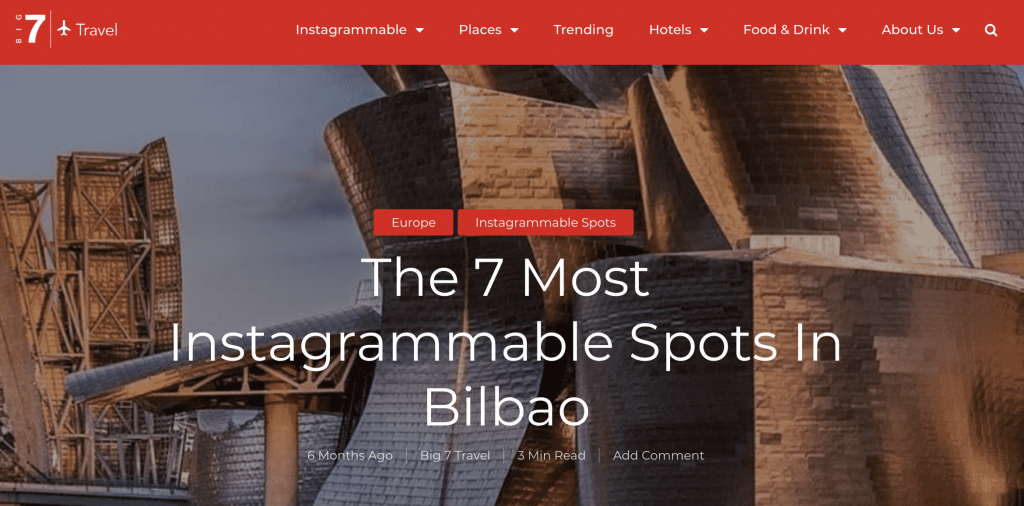 Nowadays travel is instagram, instagram is travel. Some cities saw their visitors increase after influencers discovered instagrammable spots. Bilbao features many instagrammable places too of which Big 7 travel curated 7 spots for you. Time to say 'Cheese'!
---

It may sound crazy to visit Bilbao only for one day. But hey, we aren't here to judge. This one day itinerary covers just enough to give you a true Bilbao feeling. So when your time is scarce, read this blog and follow Ryan's itinerary.
---

Samantha may have written the most complete blog about Bilbao. It has it all. She starts off with some background information, followed by best time to visit, how to get there, where to stay, things to do, places to visit, daytrips and much more.
Wanna discover Bilbao with a local? Visit Hi,hi Guide and explore the things you like with a local you choose!
---