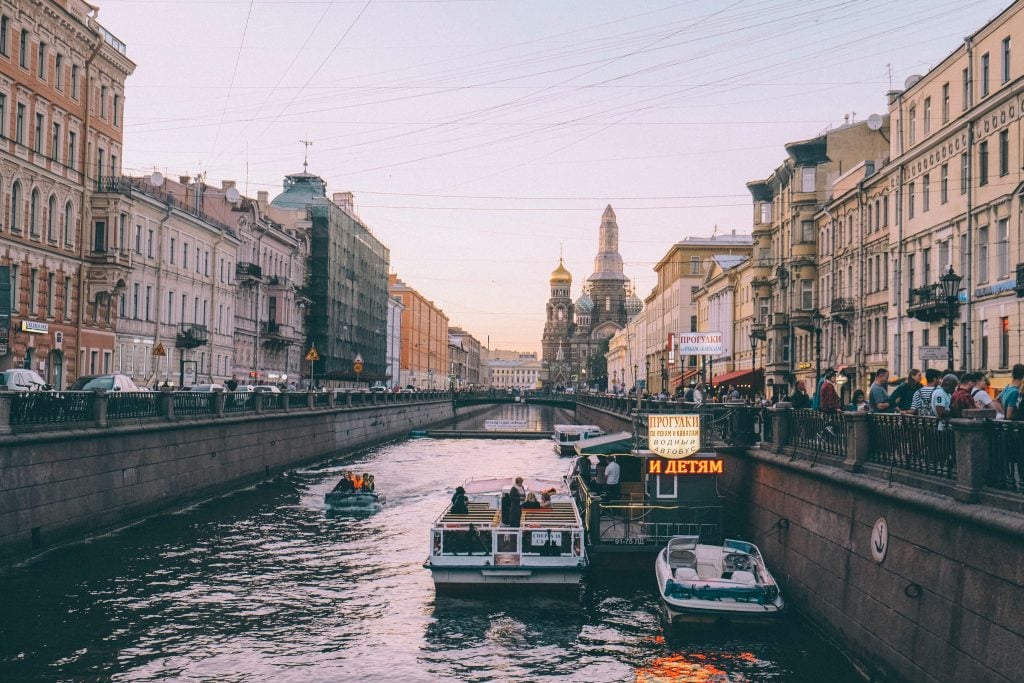 Wouldn't it be sad to start 2020 without travel inspiration? Yep, it definitely would. That's why we have listed our favorite Saint Petersburg blogs for you to read in 2020. Get inspired, explore more and #justsayhihi to Saint Petersburg!

Lauren of The Wandering Aesthete shared a very inspiring blog on global travel community We Are Travel Girls. She starts with providing you with some historic perspective of Russia and St. Petersburg, followed by the best information for your city break. Besides the amazing content we would like to give a big applause to the amazing photos!
---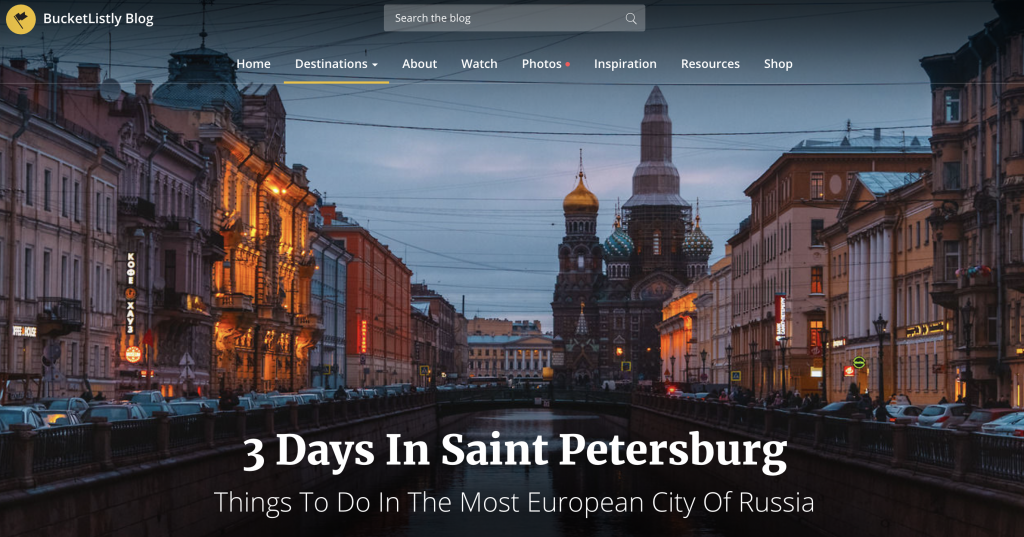 After reading Pete's blog about St. Petersburg, you will definitely have it on your bucket list for 2020. He created a 3 days itinerary after his one week visit in autumn to Saint Petersburg. What to see, where to stay, where to get a nice cup of coffee, this blog has it all. Besides his amazing photos, he also created an amazing video. Thanks, Pete!
---

Campbell and Alya from Stingy Nomads also created a 3 days itinerary for your visit to "the most beautiful city in Russia". It's a very comprehensive blog that gives you information about the best season to visit, must see places, things to do, top 10 most beautiful metro stations, off the beaten track attractions, best photo spots, public transport, railway stations, where to eat and many, many other useful tips.
---

St. Petersburg is not the most expensive city, compared to European counterparts. Tripsavvy lists 12 amazing free things to do. Put them on your list, pack your bags and go!
---

Irena was born in Russia and her goal is to create the most complete guide ever written to travel to Russia. Well, Irena… We think you've succeeded! Her blog about Saint Petersburg is one of a kind, as it is told from a Russian perspective. It's easy to read blog, very inspiring and it contains useful information regarding opening hours of museum, entrance fees and more.
---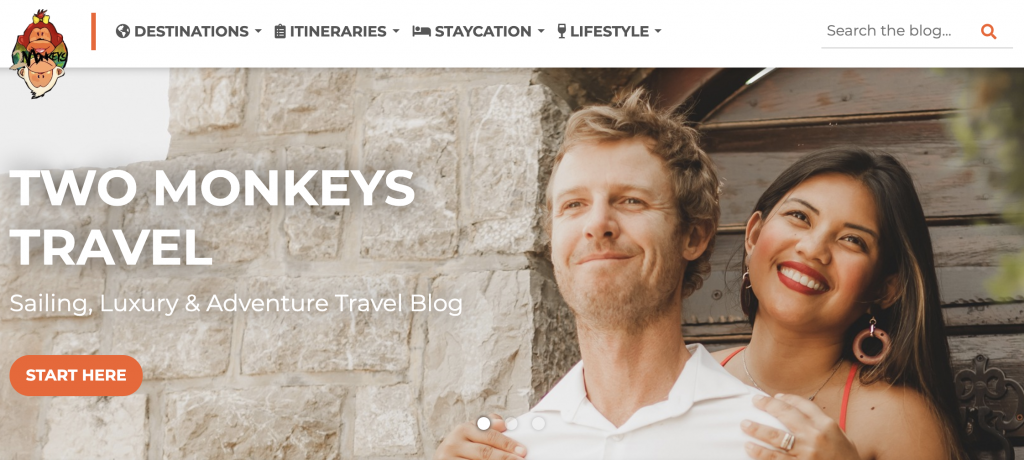 The lovely travel couple Kach & Jonathan wrote a great blog about St. Petersburg. It includes tips for every sort of traveler; backpackers, budget travelers and luxury travelers. Their weekend itinerary includes all the must-see sights, such as the Peterhof Palace, the Bronze Horseman and Smolny Cathedral. When are you going?
---

If you are traveling with children to St. Petersburg, this blog is your blog to read! Lotte, her husband Frank and their 1 year old son visited the Russian city and created a complete guide with useful tips regarding places to stay with kids, child friendly restaurants and more!
---
Wanna discover St. Petersburg with a local? Visit Hi,hi Guide and explore the things you like with a local you choose!
---