The Budapest Castle Hill Funicular or Budavári Sikló is a funicular railway in the city of Budapest, in Hungary. It links the Adam Clark Square and the Széchenyi Chain Bridge at river level to Buda Castle above.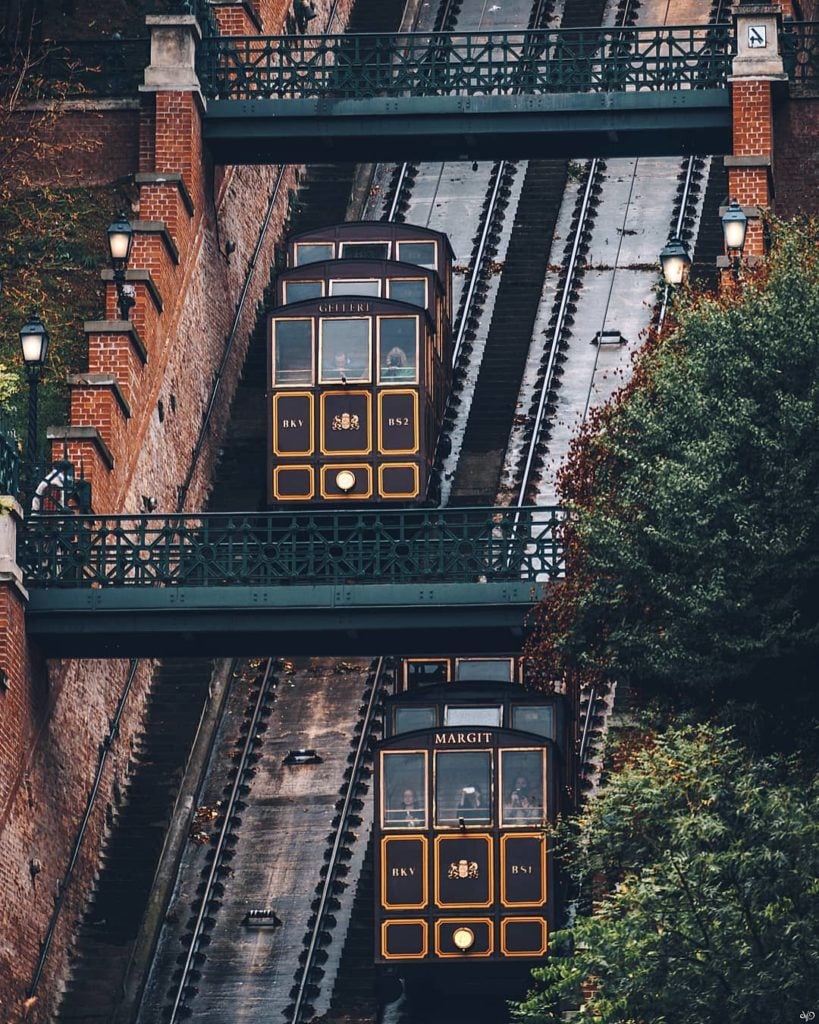 The line was opened on March 2, 1870, and has been in municipal ownership since 1920. It was destroyed in the Second World War and reopened on June 4, 1986.
That is the most famous Funicular in Budapest. You can ride it in order to reach the Buda Castle if you don't want to walk for about 30 minutes in order to reach it. My suggestion is to take it in order to reach Buda Castle and then walk your way down to enjoy the rest of the journey.
Location
---

---