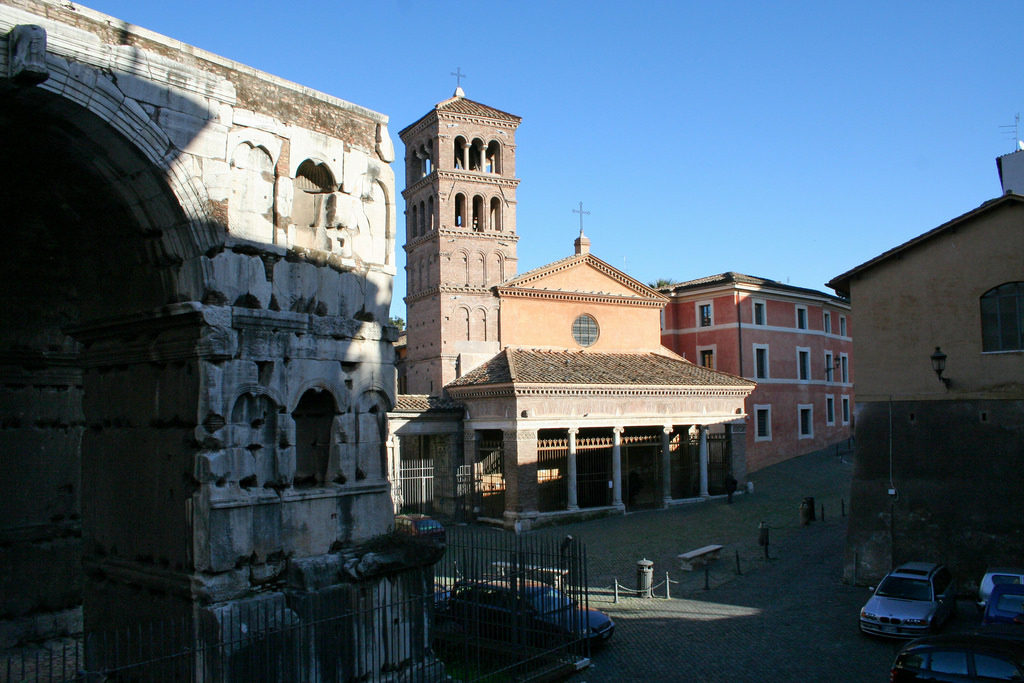 What's your favorite piece of Architecture in Rome?
My favorite architectural piece in Rome is the Church of San Giorgio al Velabro, because this church hides behind a busy tourist place in Rome and, when entering it, it seems that we are transported to a place of silence and calm, very different from the chaos that lies in the center of the city.
In addition, this church is ornamented with archaeological fragments of ancient Rome, which makes it even more beautiful. This church is different from most churches, because it is much simpler.
I love this place because besides being unconventional it has a very strong mystical energy.

Location
---

---