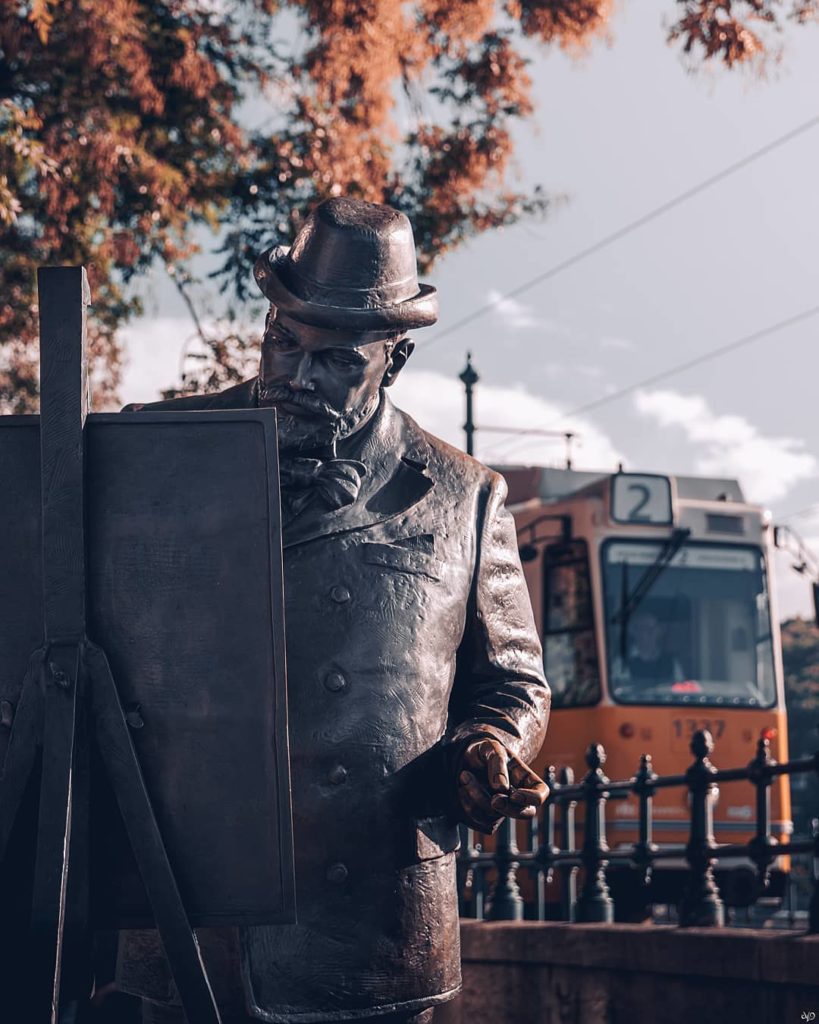 This is the famous bronze statue of Ignác Roskovics. Ignác Roskovics was a Hungarian painter and illustrator. He was born on September 28, 1854 in Szalók, Slovakia, and rest on November 28, 1915 in Budapest.
This famous statue, definitely deserves a visit. It is located near the banks of Danube River and surely will get your attention if you happen to pass by. In the background, you will see the Budapest Castle.
The area has a lot of benches thus making it the absolutely perfect place for relaxing. It is important to mention that this statue is not the only one in Budapest. If you have the patience to wander around you will find more of them.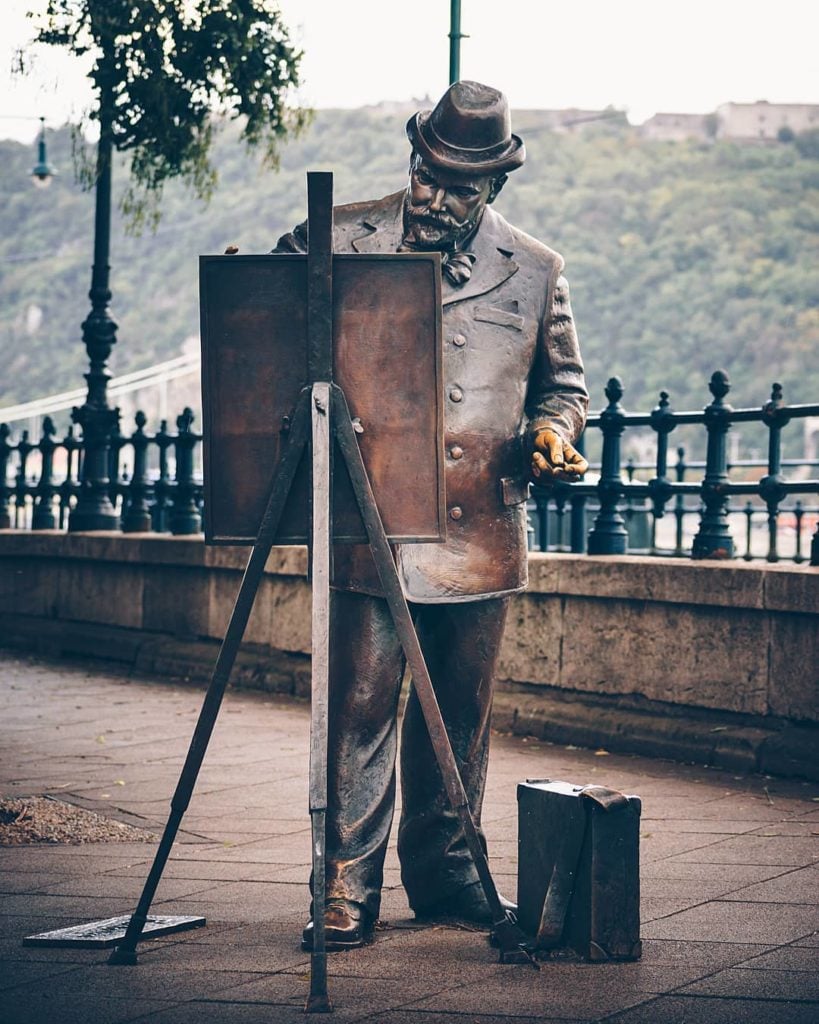 ---

---